MGM Grand National Harbor | Wedding Venue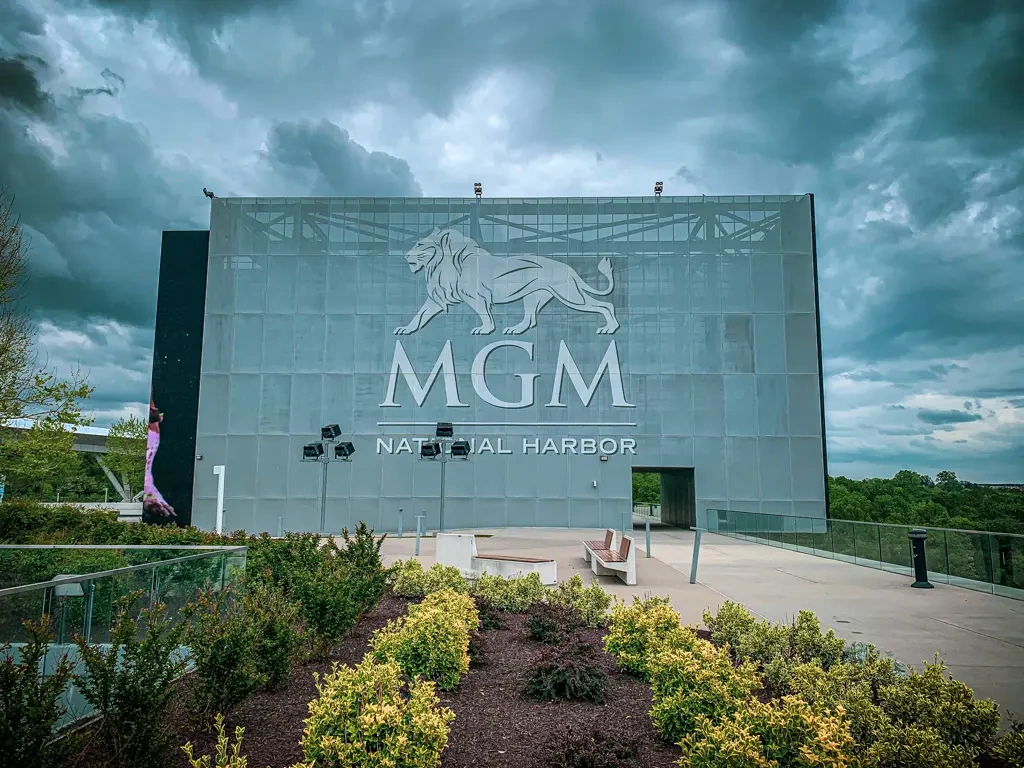 As a professional wedding planner, I always tell my clients that choosing a venue is paramount. 
The venue sets the tone for the atmosphere and the entire event.
It influences critical elements like wedding decor, logistics, photography, and videography. 
The venue should embody the couple's style and narrative while ensuring guests' comfort and entertainment.
This past April, I had a walk-through at the MGM National Harbor for an Indian wedding coming this August.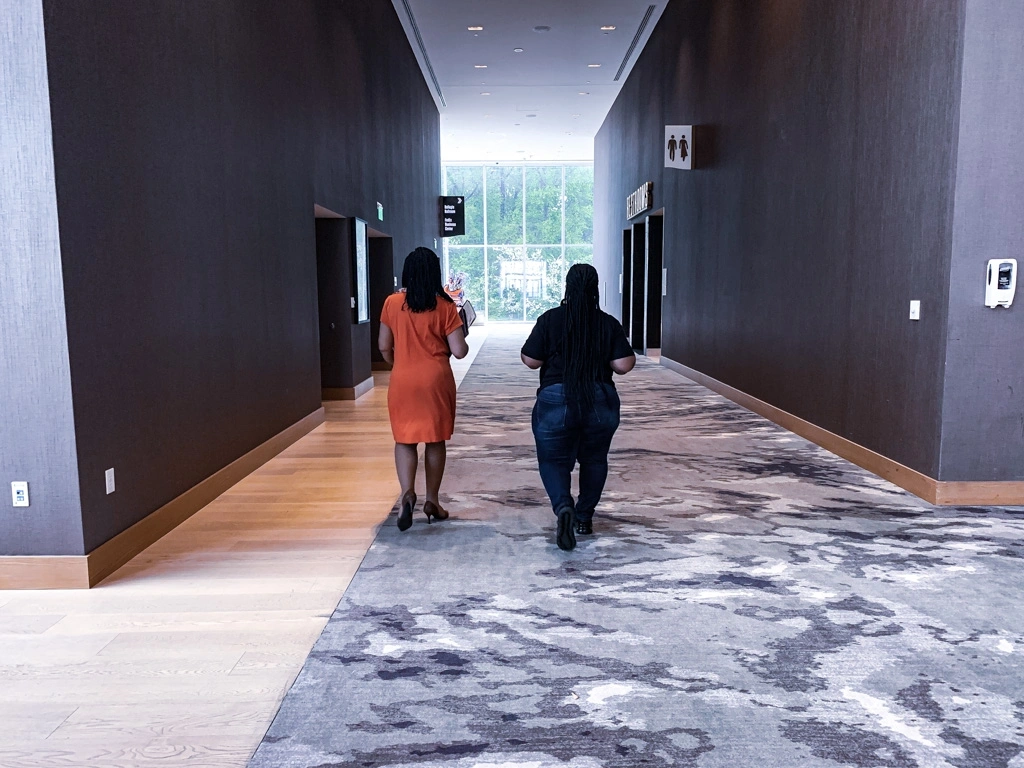 In this post, I will share my thoughts about the MGM National Harbor as a wedding venue. 
I will walk you through its amenities and facilities to help you decide if it could be the dream venue for your wedding day.
About the MGM Grand at National Harbor
The MGM National Harbor is a premier luxury resort and casino at the National Harbor in Oxon Hill, Maryland.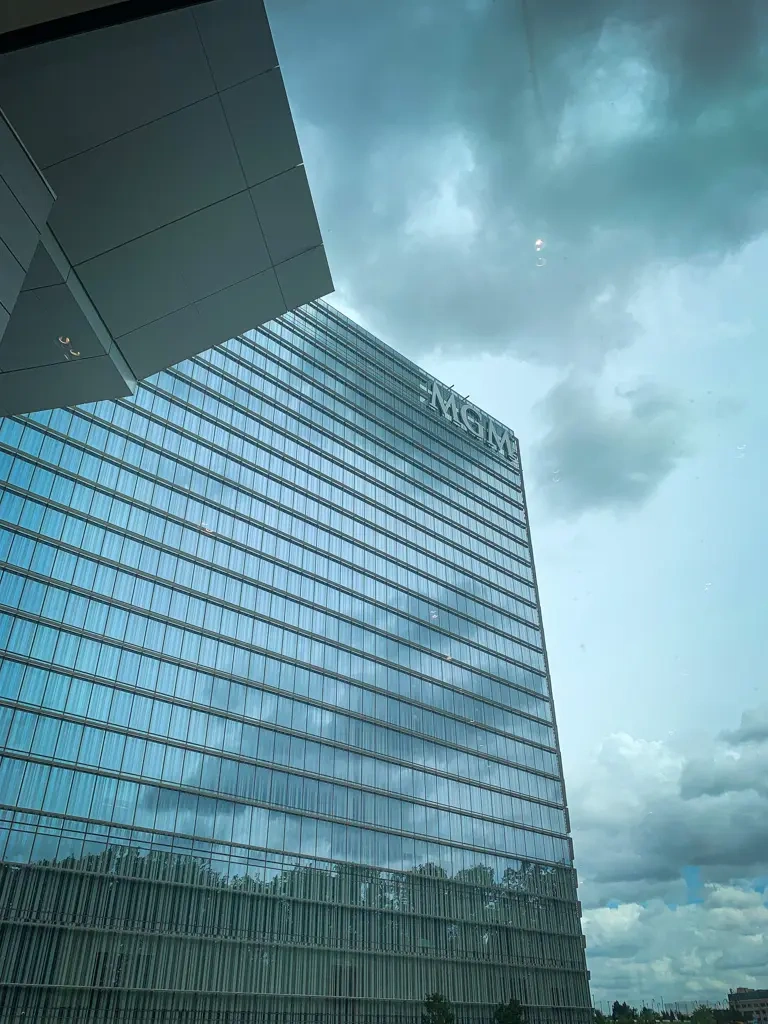 Since its opening in December 2016, it has been a go-to destination for luxury tourism and entertainment, offering a casino, a theater, high-end retail, and dining options.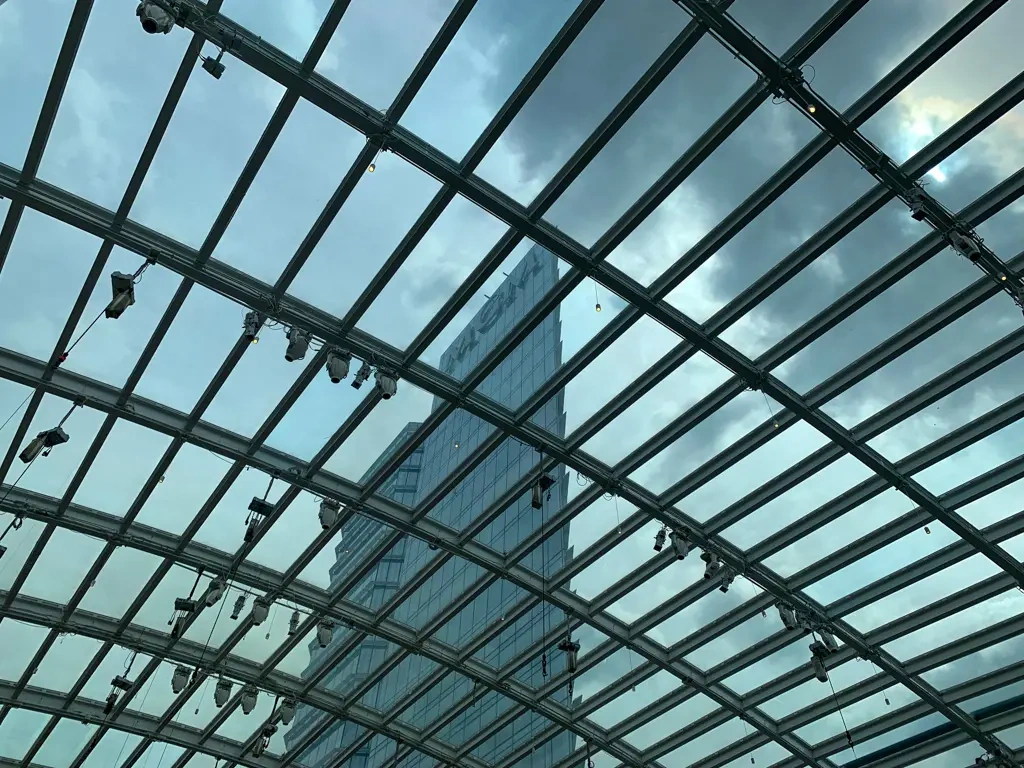 As a part of MGM Resorts International, it carries a legacy of delivering top-notch service and memorable experiences.
MGM National Harbor Facilities
MGM National Harbor offers many facilities to impress even the most discerning guests. 
The resort features a 125,000-square-foot casino, a 3,000-seat theater for entertainment, high-end retail shops, and a world-class spa and fitness center. 
It also has 308 luxury rooms. 234 guest rooms and 74 suites.
These facilities offer many entertainment options for guests before or after the wedding festivities.
MGM Grand Weddings at National Harbor
Even though my wedding isn't until August, I can already tell it will be amazing. 
Imagine all the fun things you want for your wedding coming together - like a giant puzzle where each piece is something exciting.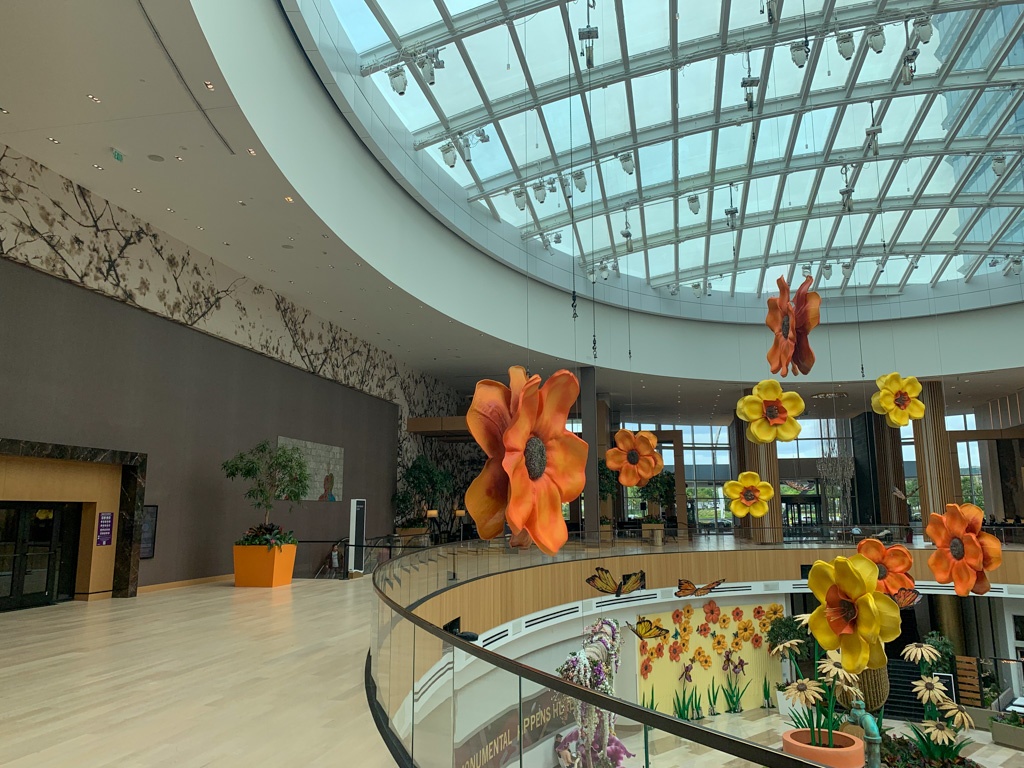 The MGM National Harbor is a beautiful and luxurious venue.
It's like walking into a fancy movie scene.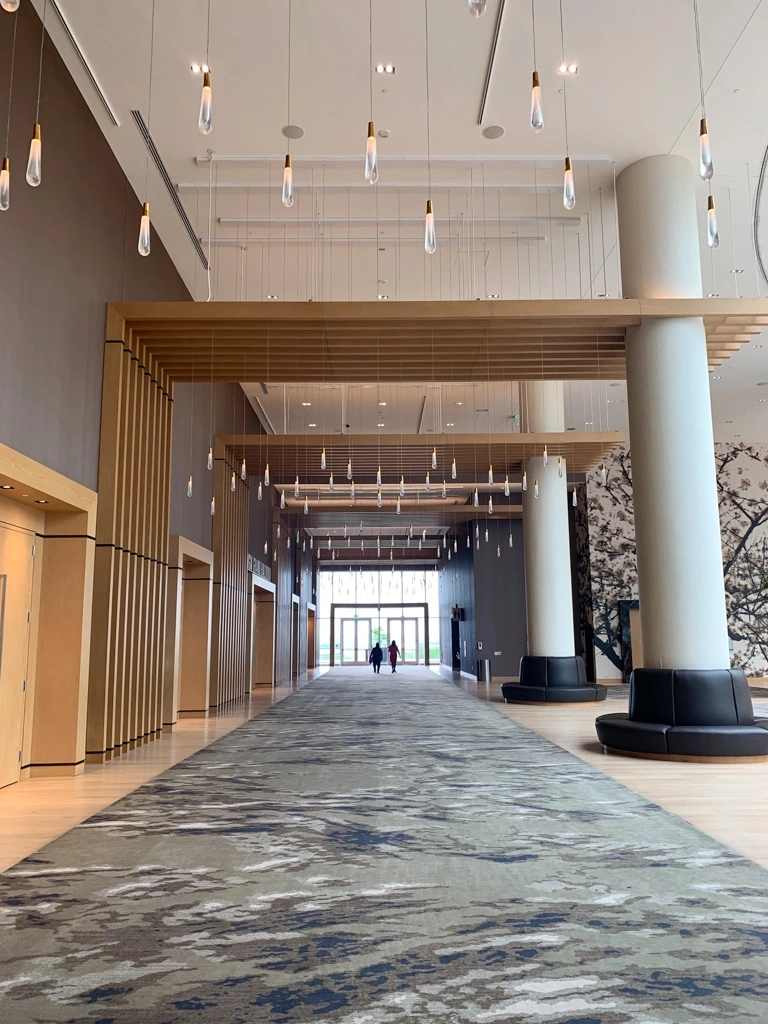 It has high ceilings, sparkly lights hanging from the top, and a fantastic view of the Potomac River.
The location provides stunning views of the river and the surrounding cityscape, adding a beautiful backdrop to any event.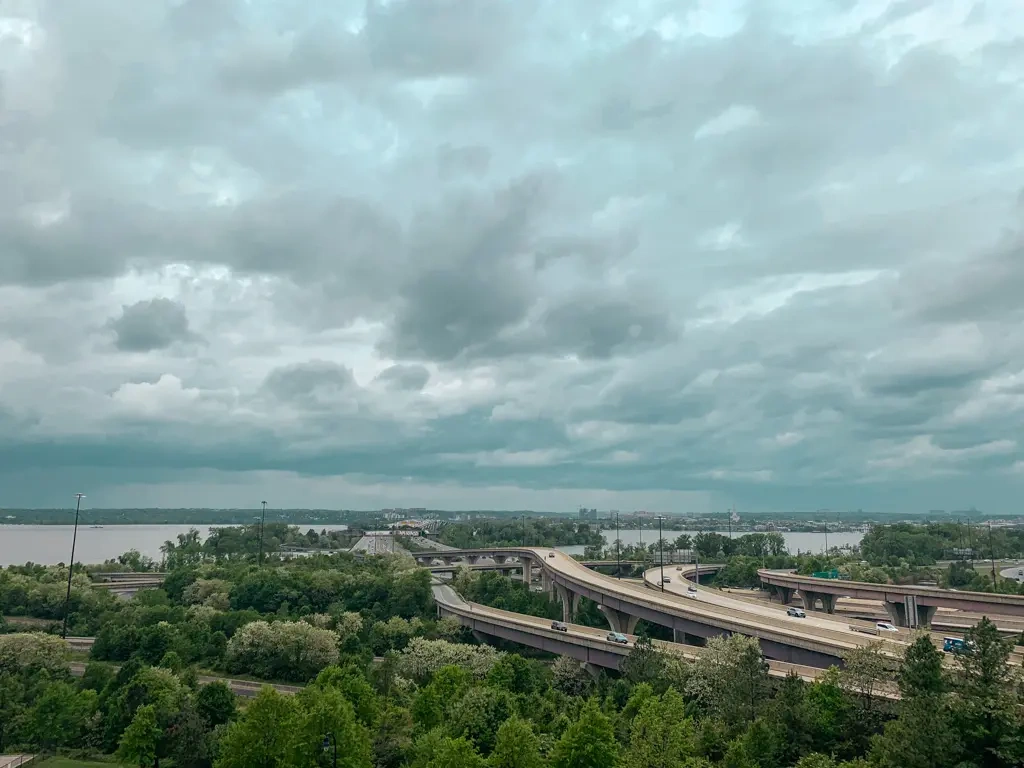 They have packages for traditional weddings and South Asian weddings and can accommodate events from 50 to 500 people.
There are many different spaces for the wedding, like the enormous ballrooms or the pretty and scenic garden terraces. 
Everyone working there is charming and helpful. With the exceptional service provided by the staff, it's clear that this venue is the perfect stage for an unforgettable event.
So, even though the wedding is months away, all the planning elements and the cool stuff we're putting together assure me that it will be a beautiful day to remember.
MGM Wedding Requirements
To have your wedding at the MGM Grand at National Harbor, you must have your wedding planner or day-of wedding coordinator.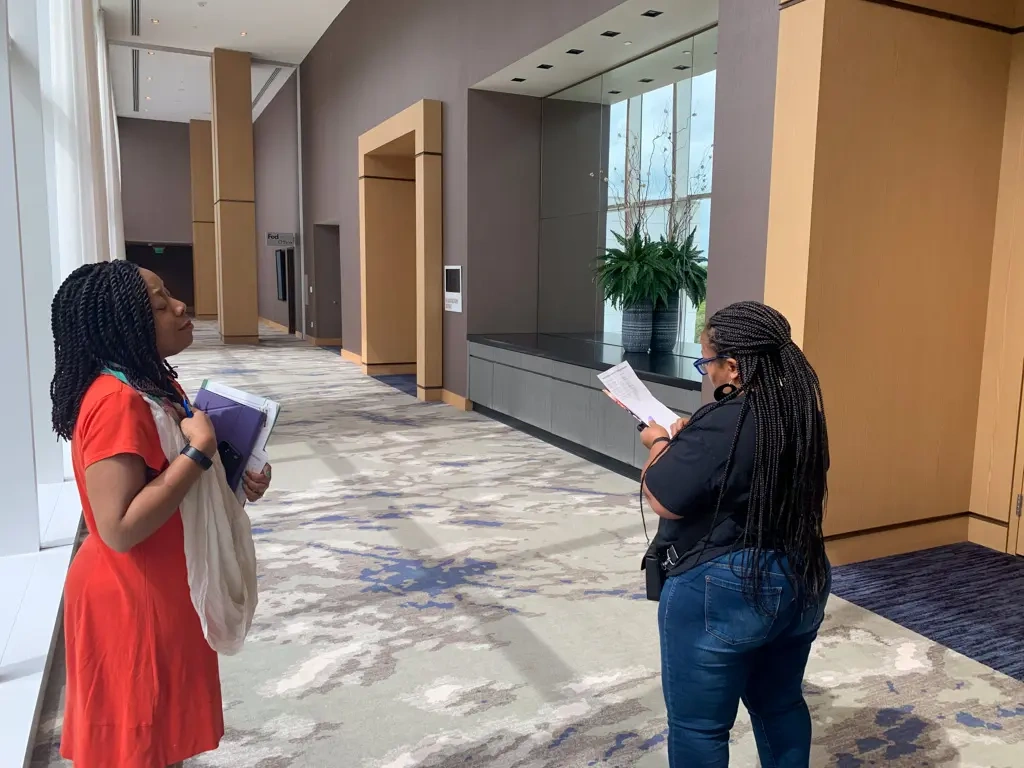 Although they help facilitate vendor arrivals, coordinate event timelines, and more, they require that all wedding parties hire a day-of wedding coordinator to be present for the wedding rehearsal and the wedding day.
Cost of a Wedding at MGM Grand National Harbor
The cost of a wedding at the MGM at National Harbor starts at $35,000, which is in line with the price of a wedding in the DC area.
The cost will increase depending on your guest count, catering, and any other amenities you wish to add.
Wedding costs at the MGM include:
Luxury accommodations for the bride and groom
Discounted guestroom rates (minimum 10 per night)
Cocktail and reception event space
Dinner Event Space
If you choose to use your caterer, you must have a wedding budget of at least $43,000.
Weddings Spaces
The MGM has indoor and outdoor spaces for your wedding ceremony and reception.
Inside Wedding Spaces
The MGM has up to 50,000 square feet to hold your wedding ceremony and reception.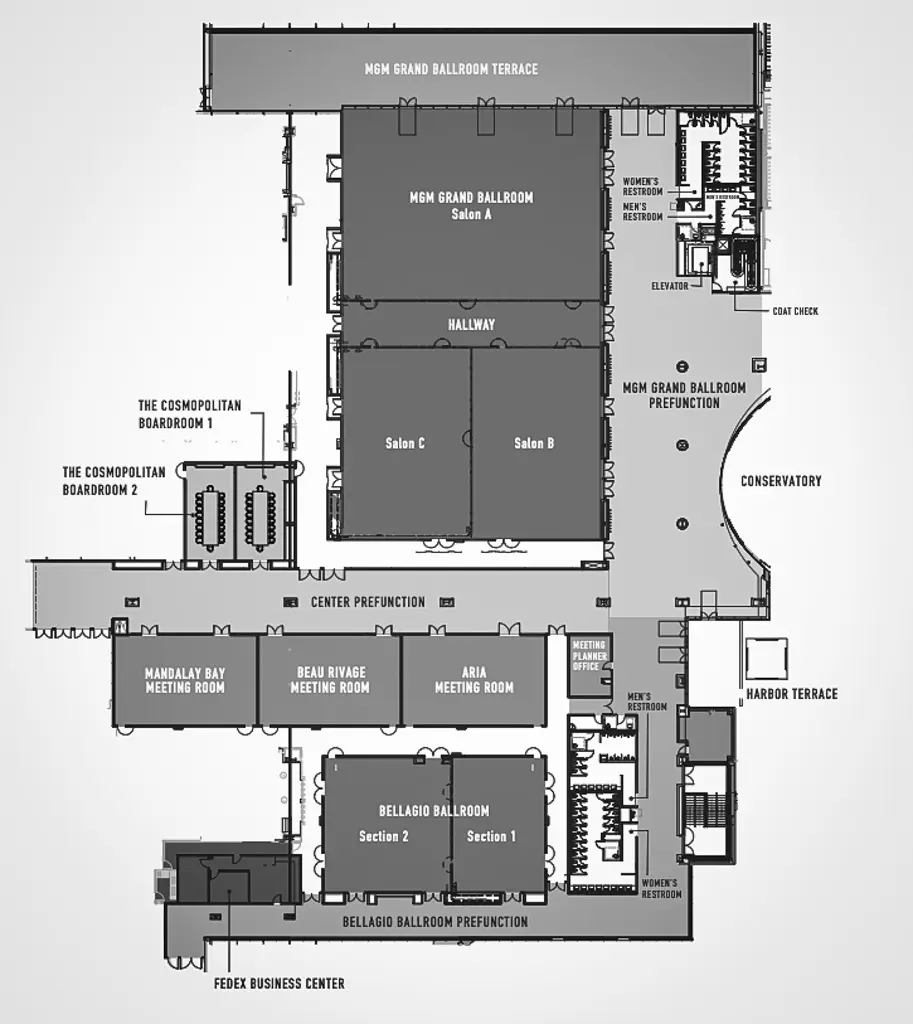 If your guest list is 50 or more than 300, MGM's state-of-the-art meeting and event spaces can handle it.
There are two main indoor spaces for ceremonies and receptions. 
The MGM Grand Ballroom and the Bellagio Ballroom.
The MGM Grand Ballroom
The MGM Grand Ballroom is an enormous room adorned with intricate detailing and a luxurious feel.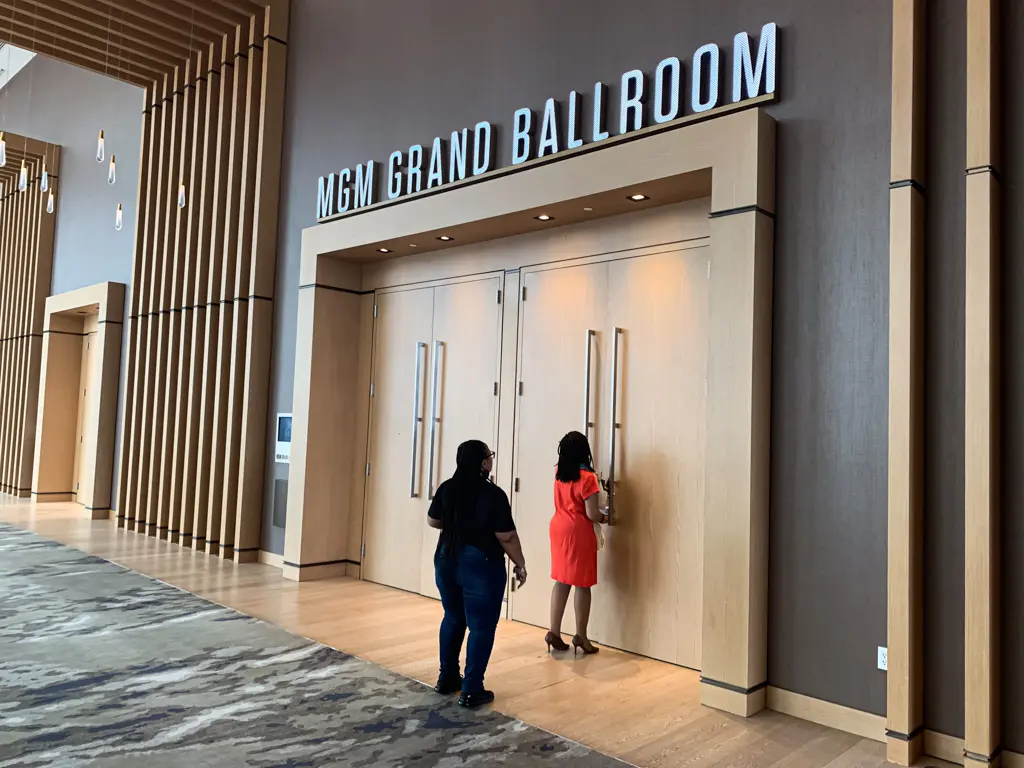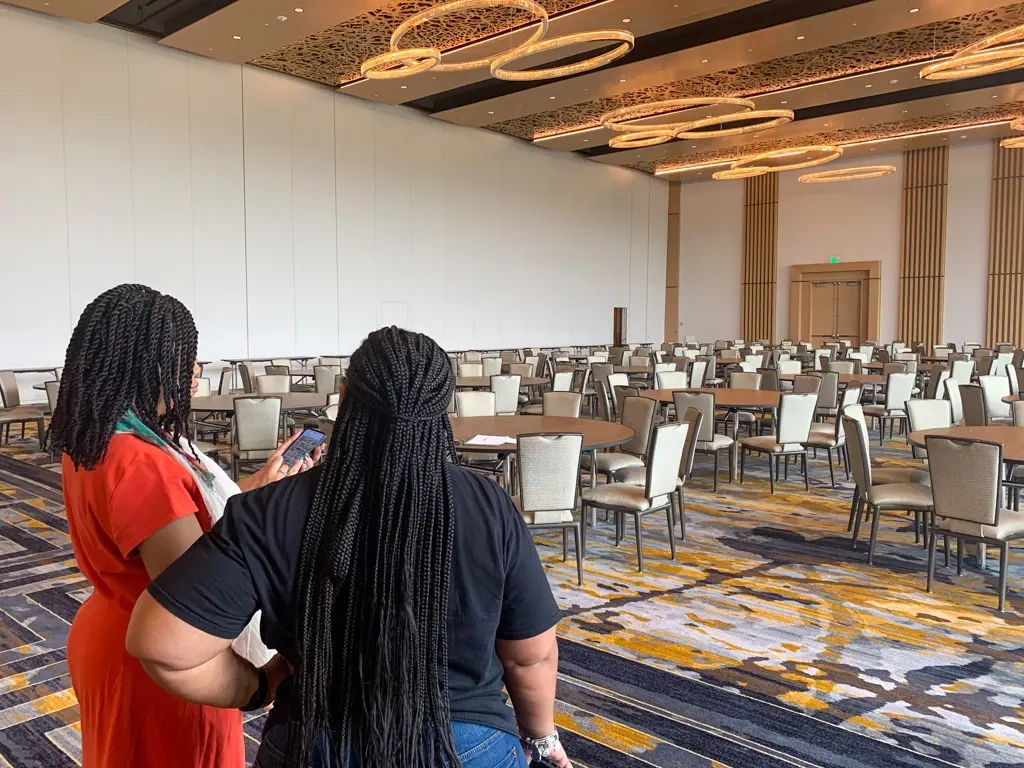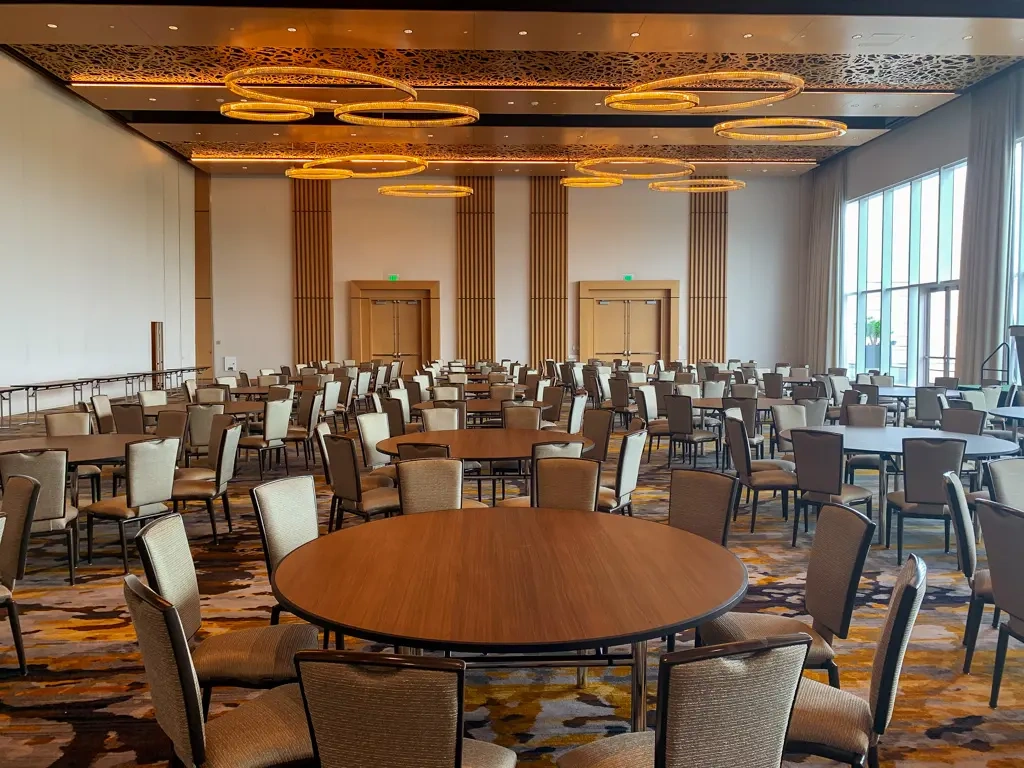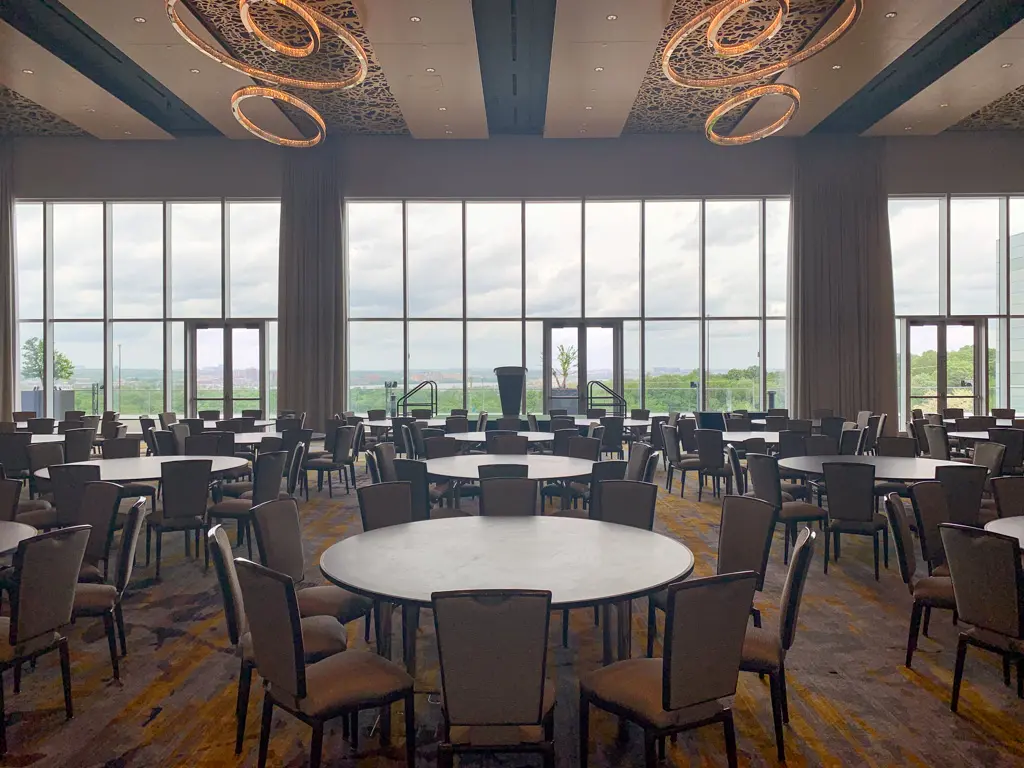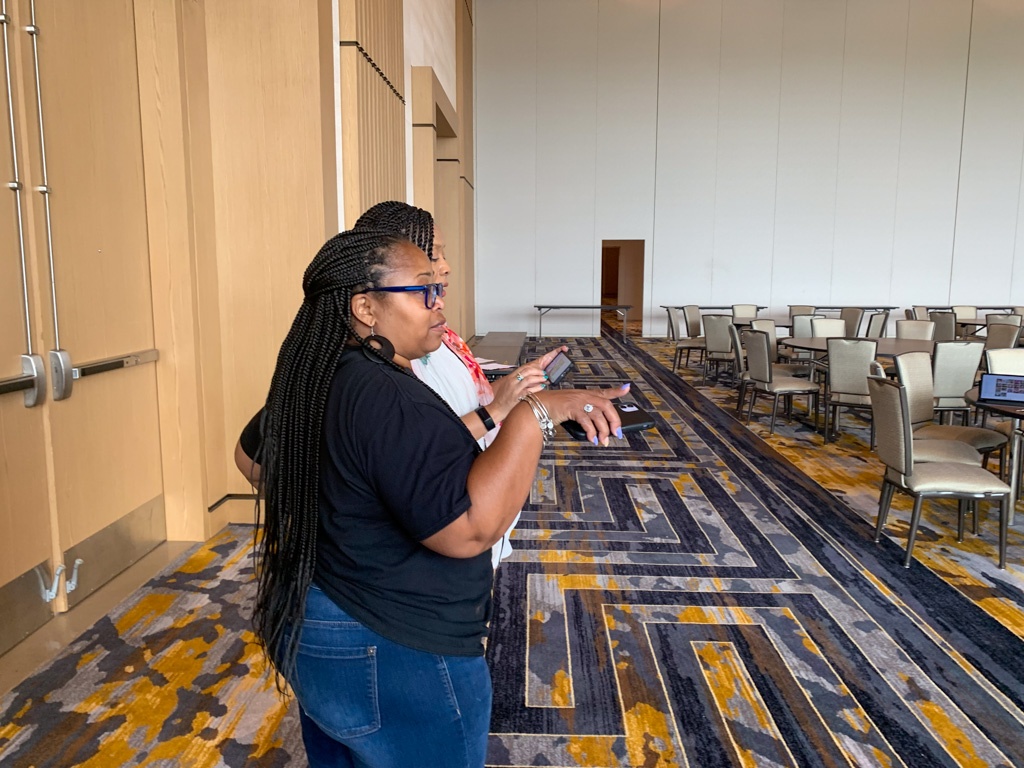 It is 16,137 square feet with 24-foot ceilings.
For a wedding, it can hold approximately 900 people.
That's huge.
Thankfully you can break the grand ballroom into smaller, more manageable rooms for smaller events.
Salon A
Salon A measures 7,227 square feet and has 24-foot ceilings. It has a guest capacity of about 480 people.
Salon B and C
Salons B and C are the same size. They each measure 3,577 square feet and have 24-foot ceilings. They have a guest capacity of about 200 people.
The square footage of Salons B and C is half the size of Salon A.
The Hallway
The hallway is a space between Salon A and Salons B and C.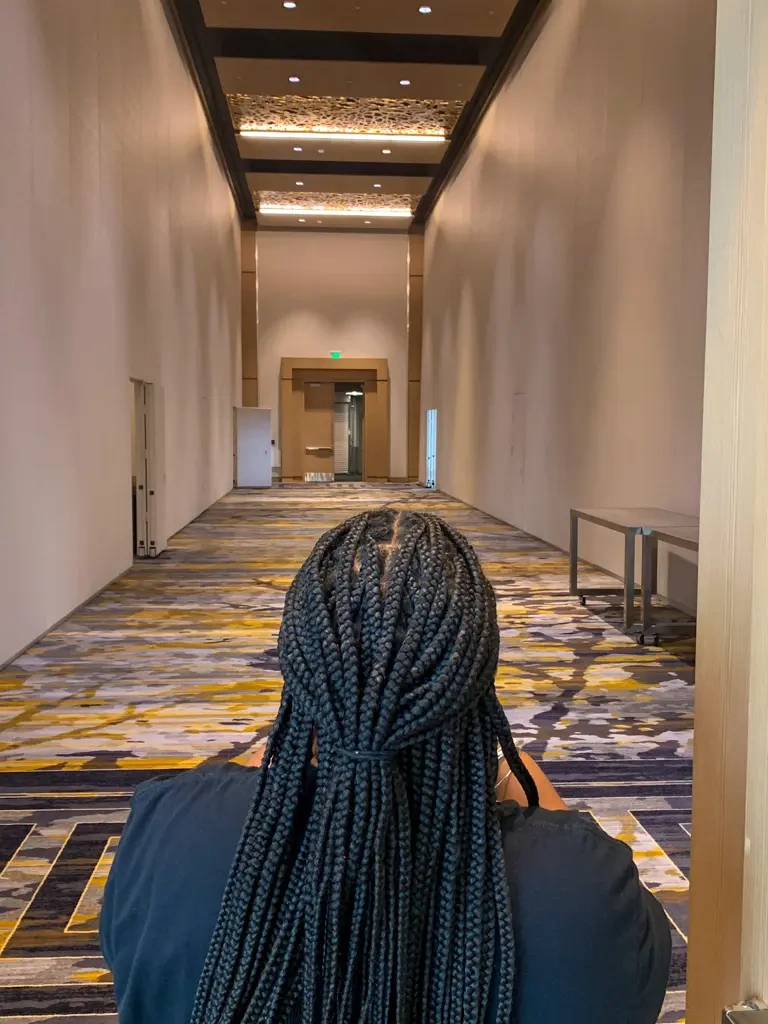 It is 1683 square feet.
You can remove the air wall and add more space to Salon A or B, and C if needed.
That is a lot of space for a ceremony and reception.
MGM Grand Ballroom Terrace
The ballroom terrace sits right outside the ballroom and is 6,010 square feet.
It's an ideal space for guests to mix and mingle during your reception and has a beautiful view of 495, the Potomac River, and Alexandria, Virginia.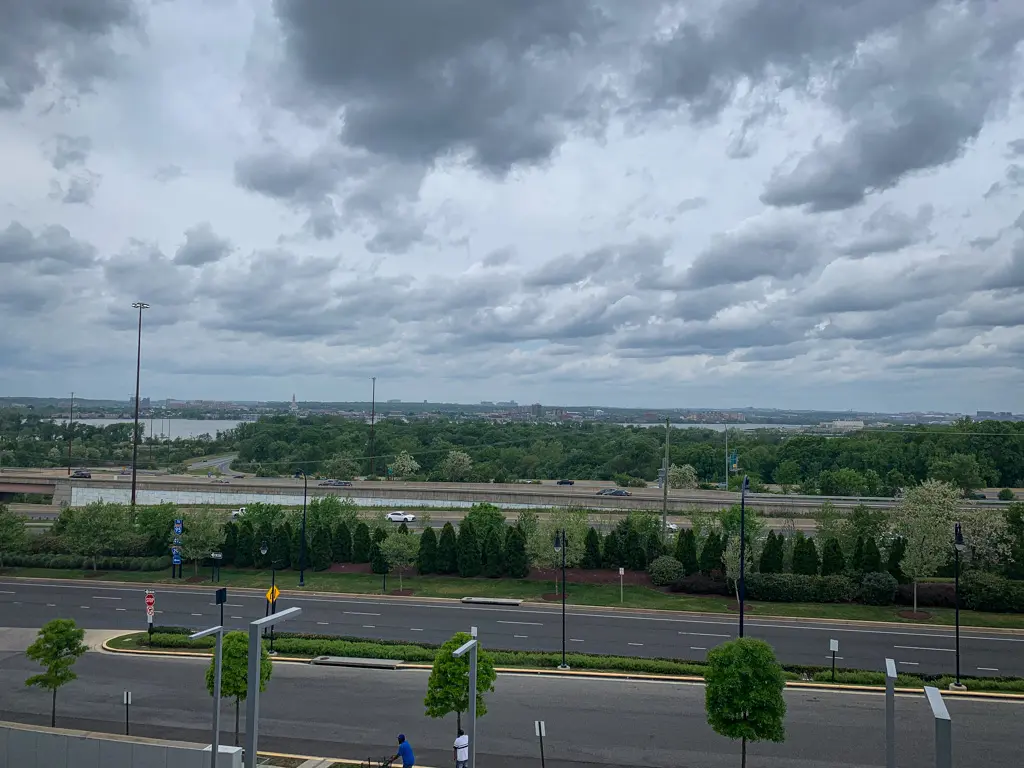 Just imagine how beautiful this view would be in the afternoon or at night.
The Bellagio Ballroom
The Bellagio Ballroom is another event space in MGM where you can have your wedding and reception.
It is a 4,284 square feet room with two rooms, Section 1 and Section 2, and will accommodate about 280 guests.
Section 1
Section 1 is the smaller of the two rooms and is 1,785 square feet. It can accommodate 120 people and can be used to have your ceremony.
Section 2
Section 2 is the largest room and is 2,499 square feet. You can use it for a small ceremony and reception and will accommodate 160 people.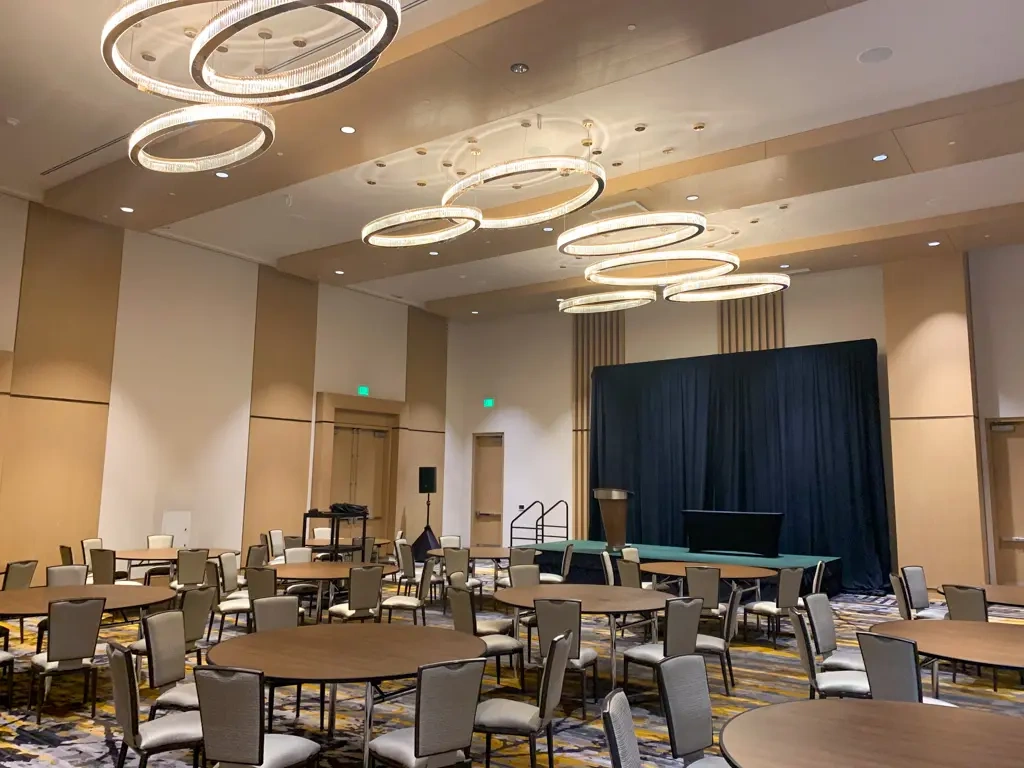 Outside Wedding Spaces
Outside wedding spaces at the MGM include the North Plaza, South Plaza, and the Fountain.
The Fountain
You can use the fountain area for a ceremony or reception. 
The management and staff at the MGM will turn off the fountain so you can have your special event.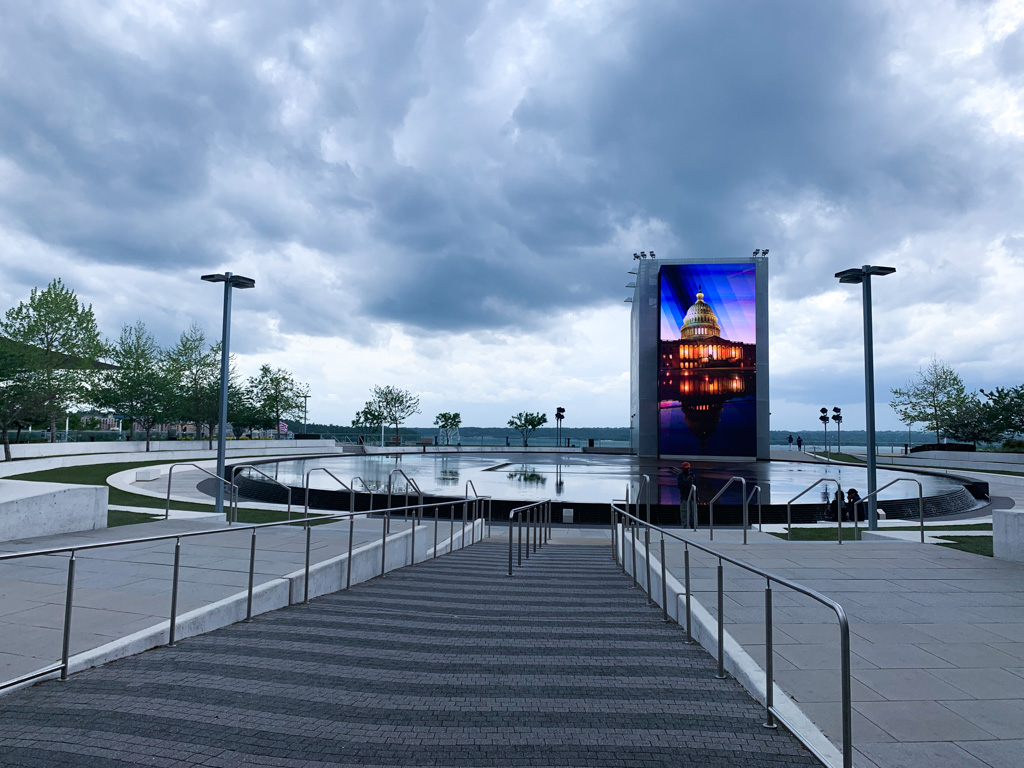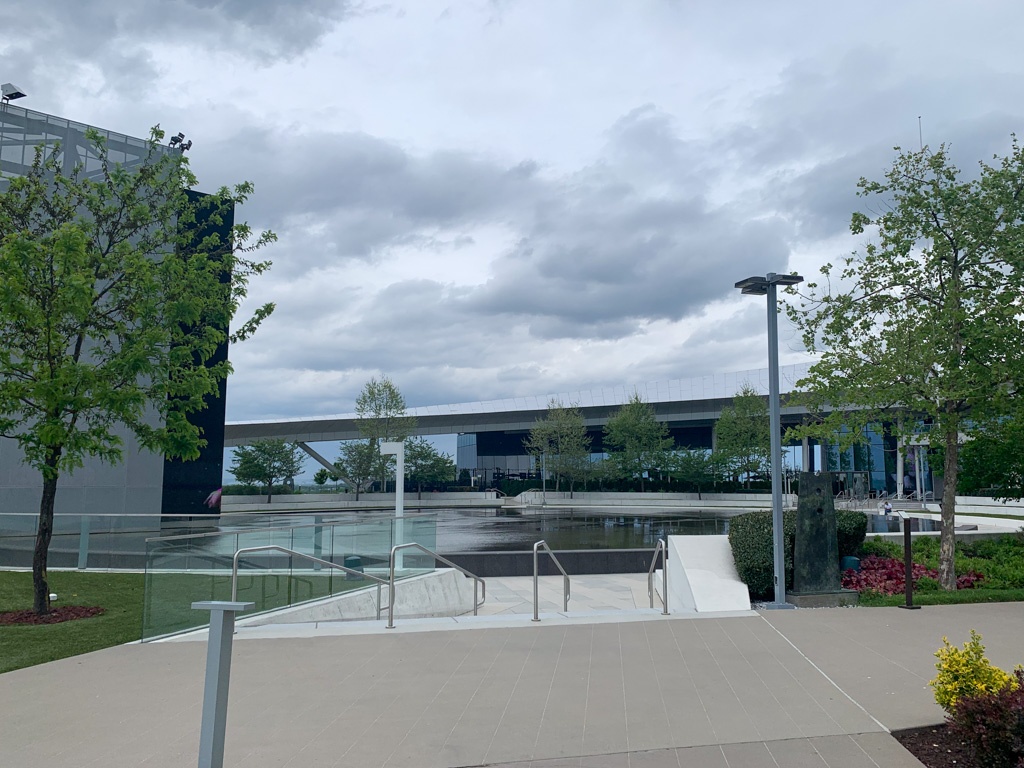 It is a great space and is the centerpiece of the plaza.
To rent the fountain area will cost you $10,000 and up.
It's a great space to have your wedding ceremony if you can afford it.
For an additional fee, you can also use the giant screen to entertain your guest with pictures, videos, or anything that would enhance the atmosphere.
The only drawback is that you must allow hotel guests to come out to the fountain area.
The good thing is that most people are respectful and will stay away and not disturb your event.
The North Plaza
The North Plaza is a beautiful outdoor space.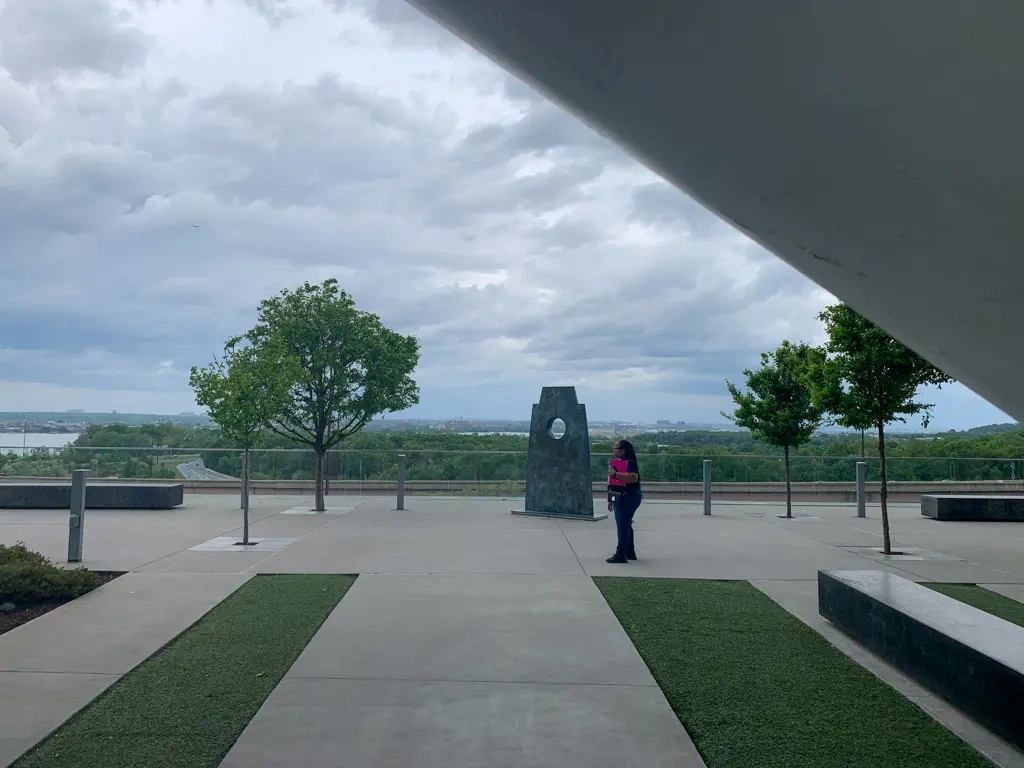 It has a fantastic view of the National Harbor and would be a beautiful background scene for any wedding.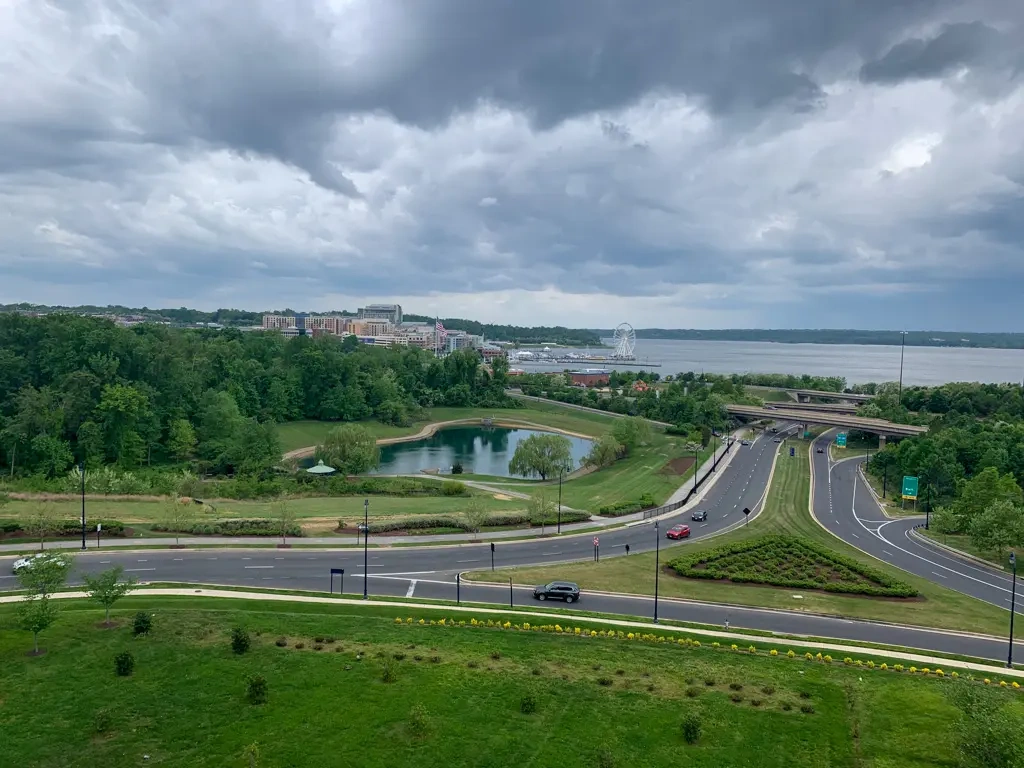 If you want to have your wedding in the plaza, beware, because it can get windy.
Setting up a tent may also be challenging because it's mostly concrete.
The South Plaza
The South Plaza is an outside area just on the other side of the giant screen.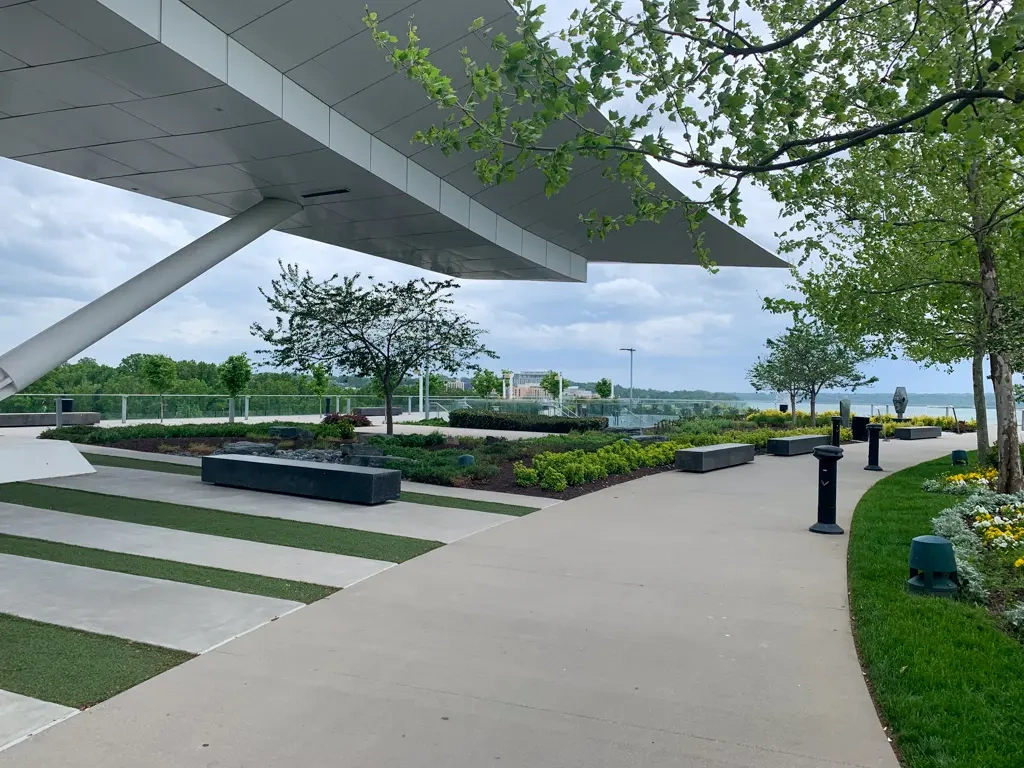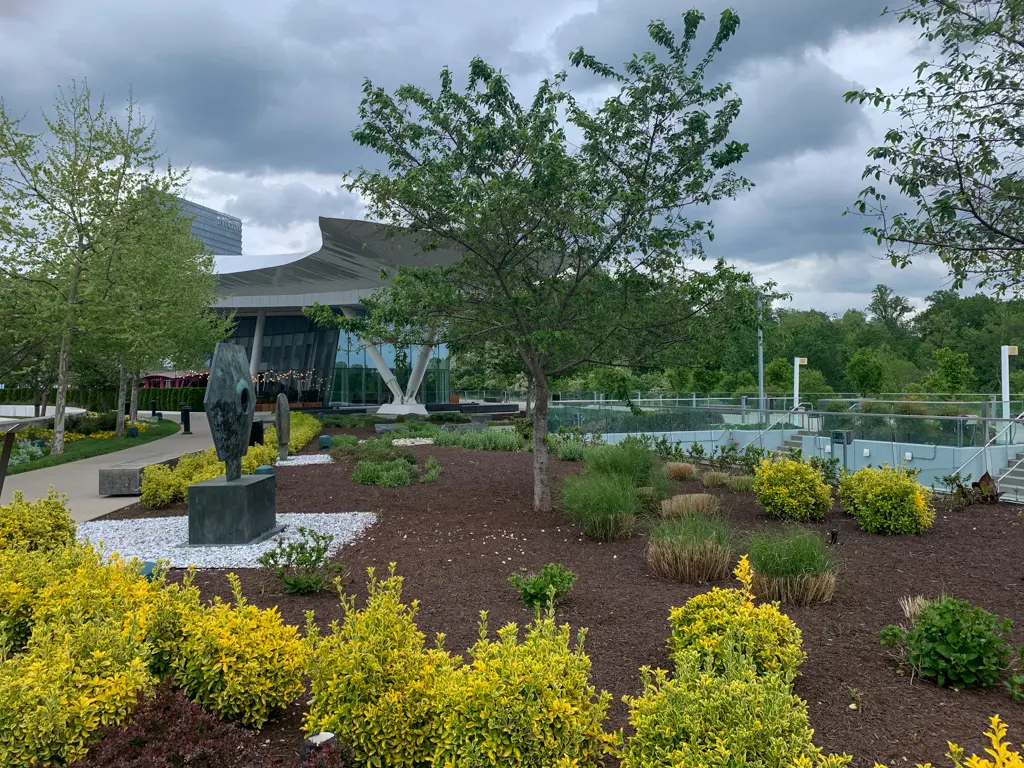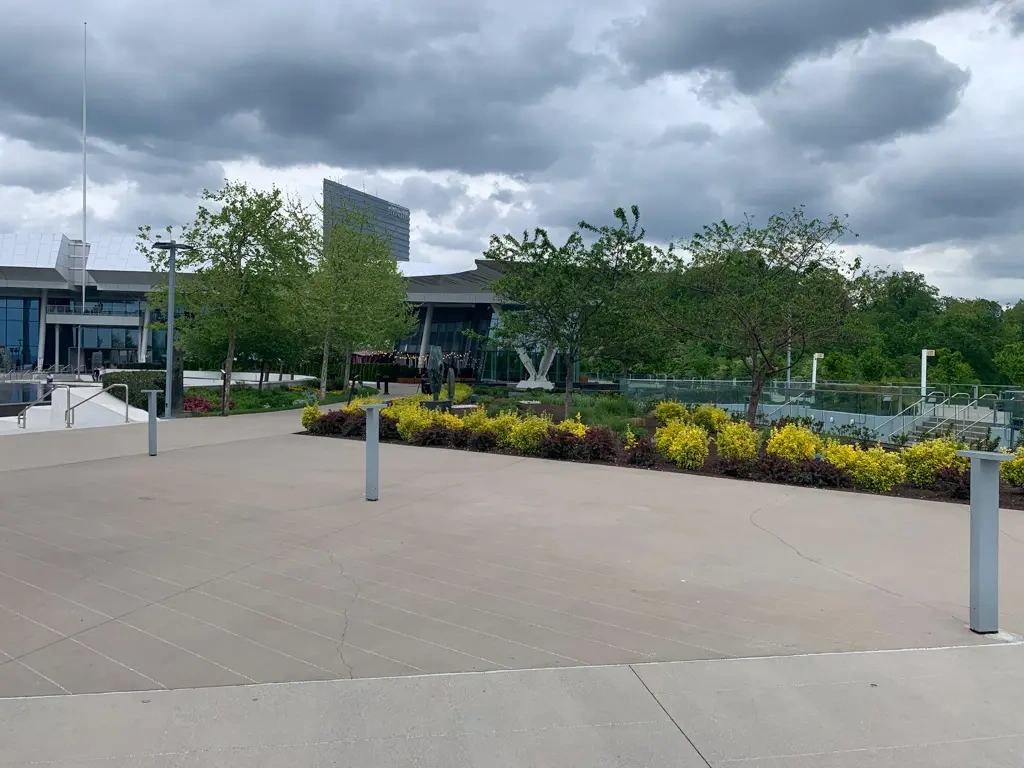 It's just as beautiful as the North Plaza and has the same fantastic views of the National Harbor.
Where is The MGM: Is it Easy to Get Too?
MGM National Harbor is situated along the banks of the Potomac River in National Harbor, Maryland. 
The address is 101 MGM National Ave, Oxon Hill, MD 20745.
Its location is close to Washington D.C., Baltimore, and Alexandria, which makes it accessible for local and out-of-town guests.
Getting There by Car
For those traveling by car, MGM National Harbor is easily accessible from I-95, I-495, I-295, and the George Washington Parkway. 
Other Ways of Getting There
If guests prefer public transportation, they can reach the venue by various bus lines. 
It is a short taxi or ride-share trip from the Southern Avenue Station metro station on the Green Line.
Parking
The MGM has 800 parking spaces. It has both self-parking and valet options. 
While self-service is free, the event valet parking is $25.00 and the hotel valet parking is $45.00.
Contact the MGM for Weddings
You can call the MGM at 1 844-646-6847 or email RFP@mgmnationalharbor.com 
to book your wedding or get more information.
Final Thoughts
The MGM at National Harbor is a fantastic wedding venue for the money. It has impressive spaces and can hold vast and elaborate events.
You can hold weddings and receptions inside the ballrooms or outside on the terraces.
It is a beautiful space that you must see for yourself.
Would this be an excellent venue for your wedding?