The Hottest Wedding Decor Trends to Look Out for
Your partner finally popped that big question, and now you're both ready to walk down the aisle. Yet, there are several things you need to do before celebrating your big day.
One thing is choosing the perfect wedding decor that will wow your guests and make it a day to remember for everyone. Yet, how do you go about picking wedding decor when there are so many beautiful options?
That's why we're here to talk about the best wedding decor trends you need to know about. 
Be sure to keep reading for our guide to the hottest wedding decor trends to look out for in 2022.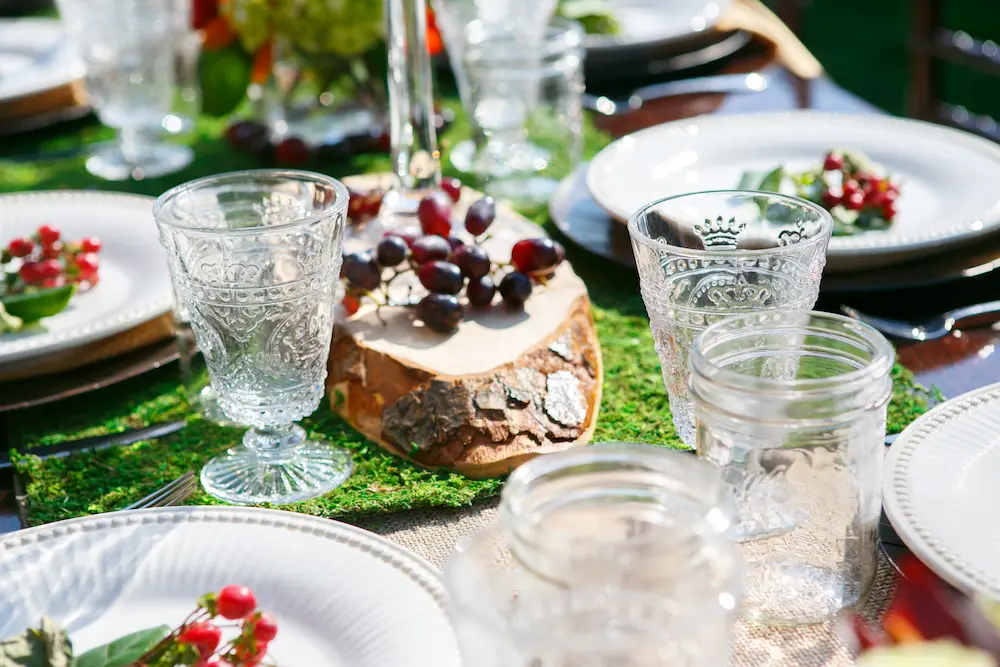 Earthy Tones
If you're looking for the number one wedding decor idea, you need to start thinking about incorporating earthy tones into your wedding color scheme. You'll find that if your wedding scheme has beautiful colors like shades of green, tan, and burnt sienna, it will be easier to implement them into your wedding decor.
When talking to wedding decorating services, you'll want to let them know that you want an earthy vibe for your wedding. By doing this, you'll find that you can incorporate lots of green plants and unique flowers into your theme for the day.
During a summer wedding, you might want to lean towards bright yellows, such as a sunflower vibe. While in the fall, you'll find that rust colors will pop out and complement your wedding venue.
Dark and Lovely
One of our favorite wedding decor trends is dark and lovely colors. Many people think that weddings need bright colors, especially since the bride will be in white. Yet, that is simply not true!
If you've ever dreamed of a darker color scheme for your wedding, you'll find it is one of the top wedding decor trends for 2022.
That means your bridesmaids can be in dark blue or even black dresses. You might want to even break from the norm and wear a dark color you love for the big day. Remember, it is your day, so it is all about you and your partner.
Dark hues are a lovely compliment to a wedding day. You'll find that colors like blue, grey, and black are reminders of a vintage theme.
Hanging and Tall Wedding Decor
Besides choosing a color scheme for your wedding decor, something you might want to think about is the hanging and tall decorations. These types of decorations are sure to stand out and be a conversation piece during your wedding.
You might want to have tall centerpieces on each table, as well as some beautiful decor hanging from the ceiling. It is a great way to have the wedding decor be a main focus of attention, especially when you spend so much time and money perfecting them.
Tents and Twinkle Lights
Your wedding will be a night that you remember for the rest of your life, so why not make it magical? Tents and twinkle lights will make you feel like you stepped into a fairytale.
Especially if you're looking to host an outdoor wedding, you're going to love the shade and protection a tent can provide for you and your guest.
Plus, you can incorporate this theme into any color scheme of your choice. Many people will go with blush pink tones or even periwinkle for the light and airy vibe.
Yet, if you're looking to achieve that dark and moody feel we've already talked about, a tent and twinkle lights can feel even more magical. You might even find that you feel a witchy vibe for your wedding by using twinkle lights and dark mysterious colors.
Choosing a Wedding Decor Theme
When getting married, you'll find your wedding day is one huge party to help celebrate the love between you and your partner. One thing about parties is that they need a theme! Instead of only sticking to a color palette for your wedding, you can instead incorporate your favorite theme in 2022.
For example, some of the best wedding decor themes are rustic, modern, Victorian, and so much more. Yet, if you want to make your wedding unforgettable, you can choose a theme from your favorite television show or movie. We will be seeing more Harry Potter inspired weddings, Game of Thrones inspired weddings and many more.
Be sure to choose a wedding theme that suits you and your partner.
Get creative! It is your day, and you should celebrate the exact way you want to. 
Don't Forget About The Digital World
In 2022, one of the biggest wedding decor trends will be digital. Especially since everything that happened in 2020, many people have started embracing the digital world to help connect with friends and family. 
For example, you might want to look into digital wedding invitations. By going digital for your invitation, you can still reach friends and family, but also be conscious of our environment. Think about how much paper is wasted when you mail out invitations!
Another way to incorporate this wedding decor trend for 2022 is by including a live stream of your wedding. You'll find that some friends and family might not be able to attend due to other circumstances but will still want to feel included. That's why a digital wedding can be a great trend for family and friends. 
You can still ask guests that attend in-person to turn their phones off, so it doesn't interrupt your big day. Incorporating the digital world with your physical wedding can be a big hit for everyone. 
Choosing Your Wedding Decor
Your wedding is one of the biggest days of your life, and you're going to want to make it special by choosing the perfect wedding decor. Be sure to use our guide when planning your wedding so you can find all the hottest trends of 2022. That way, you will always be ahead of the game.
If you're overwhelmed or stressed about planning your wedding, there is no need to worry. We are here to help. Be sure to contact us today to see how we can get started in the planning process.