Choosing the Best Wedding Decoration Services: 6 Traits You Want
Choosing wedding decoration services is one of the many important decisions you will make as you get ready for that big day. And Heaven knows, the day is stressful enough!
71% of people in a recent survey indicated it was more stressful than significant life events, like getting a new job or moving out of state.
This article will show you how to reduce some of that stress by focusing on six critical qualities for the decorator you hire.
Let's begin!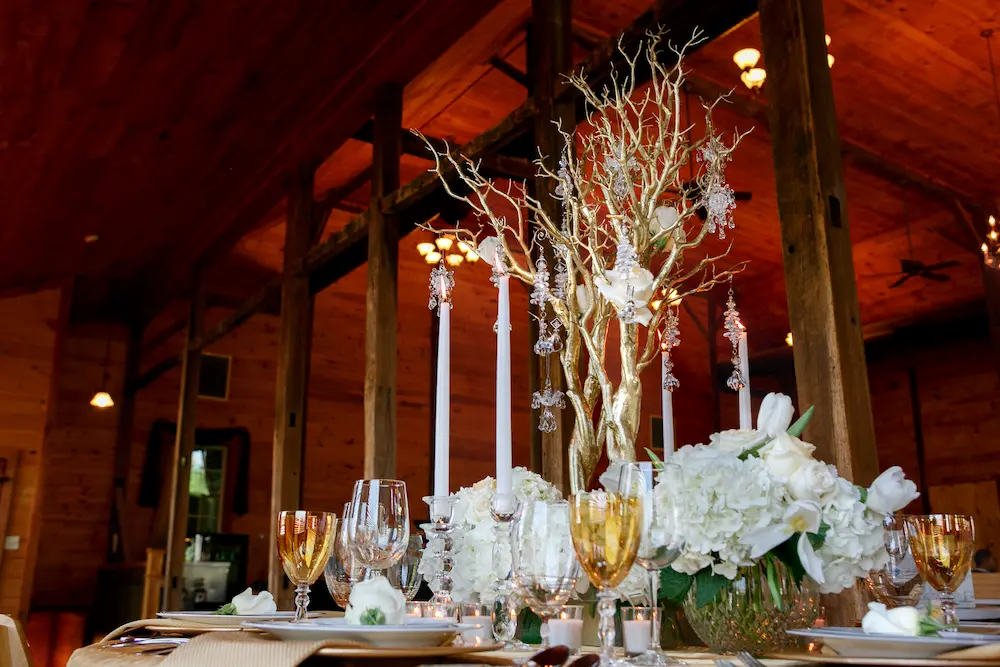 1. Experience With Interior Design
One of the first vital qualities to look for is experience with interior design. The wedding decoration service might not be the one selecting your venue, but they can certainly make it look grand with the right amount of experience.
You might consider asking the service provider to meet you at the location where you plan to have the wedding. Ask them for their ideas on how they'd lay out the wedding venue and what they would require to do the job right.
If possible, ask to see previous work. This is not a deal-breaker, but it can give you an idea of what your decorator has done to liven up other wedding venues.
2. Portfolio of Past Events
A portfolio of past events can help guide you toward the best wedding decoration services. Again, prior events illustrate that others have trusted them with their special days to do things correctly.
On the flip side, it can help you narrow down your options if there are providers without samples or those with sensibilities that are wrong for what you envision. Most will post their previous projects on their website or social media page. Sifting through those ahead of time can save you time.
3. Good Listeners
One of the essential qualities that a wedding decoration service should have is the ability to listen. You can forget inexperienced if your decorator is willing to stop and listen to your ideas.
It's your wedding, after all. You only plan to do it once, and you deserve to have a look you want, even if that means the decorator must try something new or stretch beyond what they envision.
4. Someone Who Can Fill the Gaps
At the same time, wedding decorators should come to each project with their ideas. That's because not every bride will be able to communicate what they want, or they may know what they want for certain aspects while having not thought through others.
Wedding decorators who can balance their expertise with the client's needs create good synergy. Good synergy allows them to fulfill expectations while bringing something unique and unexpected to the project.
5. Friendliness
Wedding decorators have to deal with several personalities, including the bride, wedding planner, and any family members who have input. It helps to be hospitable toward everyone and keep the peace when stress runs high.
The last thing you want is a big personality that doesn't notice nor care about personality dynamics. (Yours!) someone who is so into themselves and their ideas that they lose sight of whose special day it is.
6. Assertiveness
The last quality to look for on choosing a wedding decorator is assertiveness. Assertiveness can seem like a contradiction instead of No. 5, but the reality is that friendliness and passion go hand-in-hand.
In other words, there needs to be balance. Assertiveness helps keep personalities in check and all involved parties calm, cool and collected.
Your Next Steps
Now that you know what the essential qualities to look for are in the best wedding decorators, it's time to talk about how you should go about choosing one to help. There are four basic things to keep in mind here.
Talk to Friends
Your friends can be a great source of information for partnering with wedding decorators. Some might even be wedding decorators themselves!
Look over your friends' list. Who are some of the ones that recently got married? They will know of active wedding decorators in your area, and they will likely be able to offer you first-hand knowledge and contact information for how to reach them.
Explore More Than One Option
You always come out better on price and results when you shop around. Wedding decor is no exception.
Meet with more than one decorator to understand their tastes, turnaround time, communication style, and pricing. The more exploration you do, the better options you'll have to choose.
Manage Your Time
Searching for "wedding decorating services near me" is something you should do a year or more ahead of time. Many wedding decorators have busy schedules, and many other soon-to-be-married people are trying to get out ahead of their wedding planning.
By putting out feelers now, you'll be in an excellent position to book someone of high quality before their calendar gets filled up with dates. Considering that most weddings happen on Saturdays and during the spring and summer, you only have about 26 days to vie for if you want to follow tradition.
Of course, other timelines require different responses. You wouldn't approach planners the same way with three months until your wedding as six, and it could limit your options.
Communicate Clearly
Once you have connected with a wedding decorator you think could be "the one," it's time to establish clear communications. Make sure they know what you expect and that you have a grasp on the scope of the services they're offering.
Clear communication upfront will save a whole lot of time and frustration later. It also keeps you from being disappointed by the outcome of your big day.
Choose Wedding Decoration Services Wisely
Selecting from all the wedding decoration services out there can seem overwhelming. Choose someone with interior design experience who can bring their sensibilities to the wedding venue.
Having qualities that guide you will ease a lot of the burden.
Look for someone with the personality and the creativity to bring your ideas to life?
Schedule a call to get started! Monica Browne Weddings has wedding decoration services that can help you get the most out of your wedding.